Offering unique, exclusive couple companionship services (exclusieve escort services voor koppels) in my premium luxurious high-rise incall apartment with heated height-adjustable massage table, unique Tantra sex sofa & king-size silk-sheeted bed.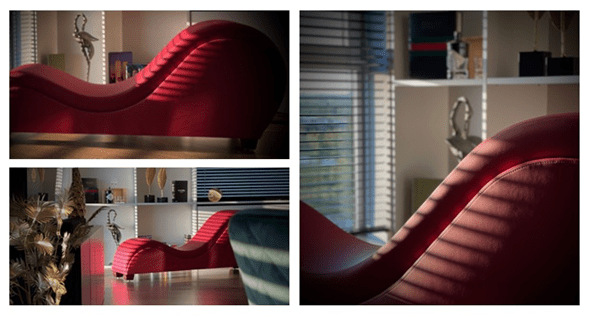 As an elite independent escort, I provide companion services to discerning gentlemen. Remarkably, married/committed gentlemen far outnumber the single men who I visit in their hotel room or who come to my high-rise premium incall apartment (privé ontvangst) for an incredible time of sex and believe it or not … conversation.
These married/committed men often talk about how much they love their partners and how they would never want to compromise their family and the relationship with their lady. But here is the standard line that follows: the fizzle is out of their sex life. Or worse, their sex life has come to a complete standstill.
I find that such an interesting notion: committed gentlemen who love their women but find themselves in a relationship with little to no intimacy remaining. I feel for these men as well as their ladies. The second interesting notion is that these men mention that 'she is not into it anymore' as if the onus is on her solely. This is obviously not true, but I do have a thought for these ladies, just between us girls:
You're so blessed to have such a loving and committed guy to spend your life with. You're the envy of many women who could only wish to have a mate-for-life like you. Sure, he is not the dude you first met, but you're also no longer the gal from those early days.
I realize it is too easy for me to say this without being in your shoes, but from where I sit, I don't think you can afford to let your sex life go idle. One way or the other, your man will look for an accelerator to release himself of that innate manly pressure that builds up. Not getting your accelerator going in your own sex life might drive him to Pornhub.com, SecondLove.com, an extramarital affair with a cute colleague at work or at the club or he'll find his way towards girls like me who'll give him the time of his life with his sexual desires with no strings attached.
Most often, guys tell me that their sex life becomes compromised when children come into the mix. The children become top priority, take most of your energy and overtake the relationship. I once heard a wisdom that has stuck with me and I wish to share it with you: 'the best you can give your children is a strong loving relationship between you and your partner and if you're serious about making your children a priority, you should prioritize your love relationship as a couple first and foremost'. Knowing what I know about men, I wonder if your love relationship can genuinely shine unless intimacy is one of its key ingredients. Do what you can for newfound sizzle!
There are several commonalities I have picked up on in my frequent conversations with men about their fading sex life.
They generally describe situations of stress that seem to hinder intimacy
In the relationship they don't talk about sex
Whatever sex is left is uneventful
Stress … the sex killer
The men I meet generally describe situations of stress that seem to block their sex life. I came across an interesting quote from New York Times bestselling author Emily Nagoski, when I googled the words 'stress' and 'sex'. "Nothing triggers your brake more than stress, according to Nagoski. "Stress is a survival mechanism to help you when your body is sending you signals that say you are not safe right now and if you're not safe right now, is that a good moment to be having sex?"
Stress causes feelings of being vulnerable, overwhelmed, exhausted and provokes a sense of inferiority. Interestingly, the pressure to maintain a consistent sex life may itself become a growing source of stress. Prolonged stress levels can completely squelch your sex drive.
Stop doing:
Stop chase your partner. It only increases the stress level.
Don't take a squelched sex life personal. Don't assume that she is not attracted to you. Chances are that she is just overwhelmed and may feel that she herself doesn't measure up now.
Start doing:
Rather than considering yourself a victim, become a victor. See it as an opportunity for you to find ways to break her stress levels and see how you can make your partner feel top of the world again. How much more attractive can you be when you succeed?
Taking a genuine interest in your partner's wellbeing is about as intimate as you can be together.
If you want to rekindle the fizz that has been fizzling out in your relationship, stop making sex the goal, and instead focus on building intimacy.
Talking About Sex
Another red line topic for men in sexually dull relationships is that sex is not talked about at all. When I ask why this is the case, the typical respond is simply this: "We're not comfortable talking about sex". Based on a study published in the Journal of Social and Personal Relationships, this is a major miss towards a great sex life. Their conclusion was that couples who talk about sex will have better sex! (https://journals.sagepub.com/doi/abs/10.1177/0265407512454523)
Such a simple notion, but apparently such a major inhibitor for too many couples. I couldn't help but ponder this and discussed this further with the select group of gentlemen I meet.
Stop Doing
Don't merely focus on your own sexual desires or the pressure you feel in your pants. If that is what matters most, you might as well just masturbate to take your pressure of.
Don't explain what your partner does wrong. Gently explain what you want, what feels good. And be equally attentive to her desires.
Don't talk about sex when one of you is in a hurry or otherwise not fully attentive. Pick a moment when you're both relaxed, engaged and in a good mood.
Talking to your partner after sex can improve your relationship. Discussing your fantasies or things you enjoy can not only benefit your relationship, but it also increases and perhaps even spices up your love life.
Start Doing
Lead with sharing your feelings first, share how valuable she is to you, how she makes you feel, how attractive she is to you and how she moves you emotionally and physically.
Express that her sex appeal is what is driving you, that you desire her, more so than it being apparent that you are responding to your body's own need to release yourself.
If talking about sex is really a far departure in your relationship, take it slow and make it subtle. Consider texting her first. Send her compliments that turns her sadness into joy. Tell her how important she is to you. Tell her what you like about her. Help her feel attractive and (re)build her self-esteem. Slowly make the compliments flirtier. Chances are that she might start to respond in small steps. Now you get the drift and start to make the messages more risqué and sensual. But don't make it a sprint … that will make it too transparent what you are trying to do. Take your time and remember; don't make sex the goal. Focus on intimacy instead. Therefore, be patient. Stick with it. Don't get discouraged when it takes her longer to respond. Believe that someday she'll love it when you whisper in her ear how sexy she looks and what it makes you want to do with her!
Make It Extraordinary
If there is anything in life we should have an 'ordinary' alarm for it would be sex. The privilege and pleasure of sex should be unlocked in ways you've never imagined. Sure, the good old quickie is fantastic and the spur of the moment sex-from-behind at the kitchen counter is hot, but only in a sexual pleasure-blend that mixes things up a bit. Push the reset button on your 'ordinary' sex life and switch on the 'extraordinary'!
Spice things up and get risky
Researchers assert that participation with a partner in high adrenaline activities produces hormones that cause arousal. Doing something new creates a sense of bonding and intimacy. Think outside of the box and do an activity that take you out of your comfort zone; that might even scare you a little. You will create dopamine and duplicate the same feelings you had in the honeymoon phase of your relationship.
Imagine how quickly you want to get home together after having brief quiet sex in a department store fitting room when she took off that cute dress she just tried on for you. Or when you're holding each other close in the waves without bystanders knowing that you're using the up and down movement of the waves for a much naughtier activity under water. And yes, I'll admit that these are real-life examples for me. I'll tell you many more if you like, when we meet! But whichever your fancy or thrill, get your adrenaline rush together. Be fresh and unpredictable together. You'll enjoy, you'll laugh, you'll connect in ways unimageable.
Threesome – Trio Sex
It seems like a departure. From an intimacy vacuum, as Dutch singer Marco Borsato labelled his sex life, to inviting someone in to revitalize your sex drive. When couples (become comfortable to) talk about sex, it is a small step to share your sexual desires and fantasies. There are plenty of 'research' articles which state that threesomes / trio sex are one of the most popular sexual fantasies and an increasing number of couples are making the leap from fantasy to reality. AdultFriendFinder.com allows you to create a couple account and many of the adverts are couples looking for a lady (Most of the time! Sorry guys!) to spice up their sex. Single girls on Tinder will attest that they are frequently sought after by couples who are looking to arrange their trio. Even the famous Dutch website Marktplaats.nl features large numbers of adverts from couples: 'Stel zoekt vrouw' of 'Koppel zoekt vrouw'.
Most trio dates appear to be one time only. Many couples believe that it might be dangerous to involve a third person in their relationship for too long. The opposite phenomenon exists as well and even has a name: a throuple is a balanced, consensual, and committed relationship between three partners.
New Avenues of Sex Play
Get yourself out of the ordinary into the extraordinary by exploring new sex positions. Explore new levels of intimacy and pleasure by trying out something new. Although I respect them, I'm not into the deep underlying philosophies of Tantra or Kama Sutra, but I do love the practical sexual content they provide. To make it easy for you, I compiled 100 Kama Sutra sex positions together in a single page with an illustration and description for each: https://www.oneillsummers.com/try-these-100-kama-sutra-sex-positions-now/
To top it off, I invested in a Tantra chair, a sex sofa so to speak, which I have available for men and couples like you to come and try in my high-rise premium incall (privé ontvangst) apartment. Click this link to learn more about my Tantra sex sofa: https://www.oneillsummers.com/tantra-chair-enhanced-love-making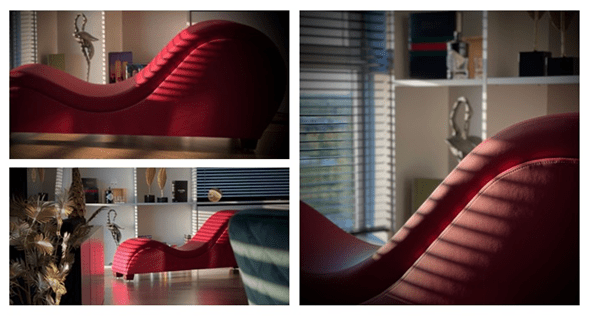 Conclusion – Couples spicing up their love life!
I have 'mind-blowing intimacy and intense pleasure' encounters with select gentlemen, oftentimes with married/committed men who love their partners but find themselves deprived of a vibrant sex life. The conversations I have with them helped me put together what I shared above, and I often have conversations like these with them. I would love it if my distinct clients will have regained a flourishing sex life with his lady. I really do!
But there is more. I get requests from couples for a threesome trio date to put new sizzle in their relationship. How cool is that to bring your partner on a date with me to pursue new avenues of sex play to rekindle your intimacy? To offer you and her a four hands erotic massage on my professional height-adjustable heated massage table? Or to try out several of the awesome Kamasutra / Tantra sex positions on my Tantra chair, also known as a KamaSutra Divan.
You could go to sex therapy but why not at least try something more adventurous as well? I love it when couples regain a love sparkle in their eyes when they have visited with me. Maybe I should add 'Sex Therapist' to my virtues?
Why me, you may wonder?
Besides the fact that I think I'm adorable 😜, I have a fabulous incall (prive ontvangst) location and a unique sensual experience to offer.
Finding a lovely lady on the myriad of dating sites is time consuming and it isn't common for someone to show too much of herself right from the start; it typically involves courting. This is fun and exciting too of course but in contrast, my www.oneillsummers.com site features a generous gallery that doesn't leave much to the imagination. Unlike most girls in the field, I present myself with my face visible. Also, I have an OnlyFans account (www.onlyfans.com/oneillsummers) which give you an even more privileged look. Also, as an high-end elite companion I maintain a high standard of health, fitness and appearance and only set aside a limited amount of time for these exclusive bookings besides my flourishing professional career.
Next, my unique high-rise premium apartment is luxurious and offers incredible panoramic sunset views while enjoying a lovely dinner. It features a massage room with a heated height-adjustable massage table enabling amazing four hands massages to both partners. As an experienced five-star hotel spa therapist I will guide the other partner to help give an unforgettable and highly erotic 4 hand massage to the relaxing partner. We will take our time and make sure both partners will have their turn. The biggest dilemma will be to decide whether to end the massage with a happy-ending or to prolong the orgasmic pressure for an even more intense release later.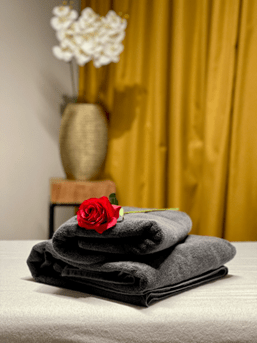 When both partners are nicely relaxed and sufficiently aroused, we can decide to move to my oversized silk-sheeted bed (200×210, Mline mattrasses) or perform some of the super stimulating sex positions (see link provided earlier) on my handmade Tantra sex sofa.
It will be up to you and your partner as to how much you want me to be in the mix of things.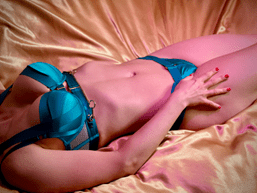 Will I see you both soon? Check out: https://www.oneillsummers.com/incall/ and submit a booking form so we can plan our awesome time together. I can send you a link to a video of my incall (thuisontvangst) location so the two of you can see for yourself and start to look forward to our time together.
About the author
O'Neill Summers holds a business degree and maintains a flourishing professional accounting career while setting aside a select amount of time to offer exclusive high-class independent escort services for distinguished gentlemen in Amsterdam, other parts of The Netherlands as well as Fly Me To You (FMTY) arrangements globally. She holds recognised fitness and health coaching certificates and has first-hand (no pun intended) experiences working as a massage therapist at a premium spa & fitness facility in a 5-star hotel in Austria. Her premium incall apartment may well be one of the most exclusive locations for unforgettable GFE dates featuring a modern luxury interior, panoramic high-rise sunset views over the city skyline, a 'therapy' room with height-adjustable heated massage table and last but not least … a Tantra Chair / Kama Sutra Sofa for enhanced love making.