A Businessman's Night on the Town
Rotterdam, known for its bustling port, iconic architecture, and vibrant culture, is not just a city for business during the day. As the sun sets, Rotterdam transforms into a lively nightlife hub with an abundance of entertainment options for those looking to unwind after a long day of work. In this blog, I write about our adventures as we explore Rotterdam after dark, discovering the city's hidden gems and experiencing its vibrant nightlife.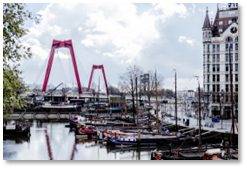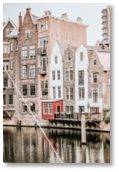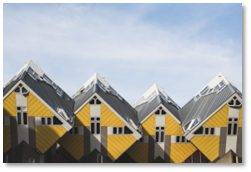 I'm writing this blog with the purpose to put a much-deserved spotlight on Rotterdam as a wonderful city for high-class companion outings. Most of my dates take place in Amsterdam and The Hague (Den Haag), but I really like my Rotterdam dates too. Sure, my goal with this blog is to have more of these pleasurable dates in the lively city of Rotterdam with inspiring gentlemen like you!
After a productive day of meetings and business dealings, you must be eager to let loose and explore the Rotterdam's nightlife. We start our evening with an arm-in-arm stroll along the iconic Erasmus Bridge, which spans the Maas River and offers stunning views of the city's skyline illuminated by colorful lights. As we walk across the bridge, we're captivated by the vibrant energy of the city at night, with the reflection of the city lights dancing on the water.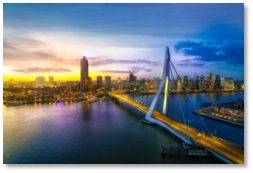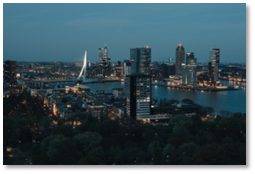 Next, we make our way to the trendy Witte de Withstraat, a bustling street known for its vibrant nightlife scene. The street is lined with a variety of bars, restaurants, and clubs. You decide to grab us a drink at a cozy, speakeasy-style bar tucked away in a narrow alley. The bar features an impressive cocktail menu, and you select for us a nicely crafted Old Fashioned while we're chatting away setting the scene for a lovely intimate evening together.
Feeling hungry, we make our way to Markthal Rotterdam, a stunning architectural photogenic gem and culinary experience, with an array of food stalls offering cuisines from around the world. The artwork on the interior walls is of mesmerizing beauty.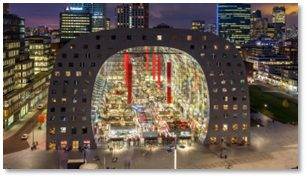 We indulge in some delicious servings of local and international culinary specialties as we move along the colourful stands with their variety of tasteful dishes. We're enjoying each other's company as we experience the bustling atmosphere and the interaction it inspires between us. You love how it breaks your routine of sit-down dinners after having been in meetings all day.
If you prefer a sit-down dinner, I have some of my favourite Rotterdam dining suggestions listed on the bottom of this blog.
As the night progresses, we decide to venture into one of Rotterdam's renowned jazz clubs. We head to BIRD, a popular venue known for its live music and eclectic atmosphere. Upon entering, we're greeted by the sultry sounds of a live jazz band, and we're instantly drawn to the intimate ambiance of the club.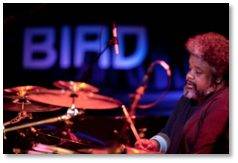 We find a spot at the bar and you order a glass of wine for us, immersing ourself in the captivating melodies and grooves of the music. The vibrant energy of the club and the talent of the musicians leave us in awe, and we stay for a few sets, soaking in the unique atmosphere.
As the clock approaches midnight, we ascend into the luxurious high-rise Nhow Hotel by Rem Kolhaas, our hearts beating fast with anticipation. The illuminated Rotterdam skyline is a breathtaking sight to behold, but our focus is on each other as we take in the stunning view from our lofty suite vantage point.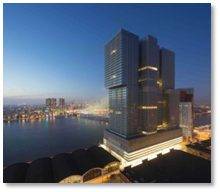 The atmosphere is charged with the energy of the night, and our passion for one another is only amplified by it. As we embrace, our bodies pressed tightly against each other, we are consumed by a heady mix of desire and longing. The hours melt away as we lose ourselves in the moment, our lovemaking reaching new heights of intensity and pleasure. The city below us fades into obscurity as we become lost in the ecstasy of each other's touch.
As the first light of dawn breaks over the horizon, we are awakened by the gentle caress of the early morning sun. Wrapped in each other's arms, we feel a deep sense of contentment and fulfilment. We gaze out at the city below, now bathed in the soft light of morning, and reflect on the intensity of the previous hours. It is a moment of pure bliss, and we savor it, knowing that it will remain with us always.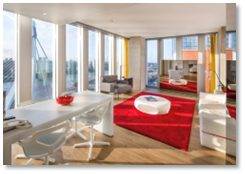 With a lingering kiss, we rise from the bed, ready to face the day, but with our Rotterdam nightlife experience etched forever in our minds.
About the author
O'Neill Summers holds a business degree and maintains a flourishing professional accounting career while setting aside a select amount of time to offer exclusive high-class independent escort services for distinguished gentlemen in Amsterdam, other parts of The Netherlands as well as Fly Me To You (FMTY) arrangements globally. She holds recognised fitness and health coaching certificates and has first-hand (no pun intended) experiences working as a massage therapist at a premium spa & fitness facility in a 5-star hotel in Austria. Her premium incall apartment may well be one of the most exclusive locations for unforgettable GFE dates featuring a modern luxury interior, panoramic high-rise sunset views over the city skyline, a 'therapy' room with height-adjustable heated massage table and last but not least … a Tantra Chair / Kama Sutra Sofa for enhanced love making.