Indulging in your lesbian desires long lingered upon, step confidently into the intoxicating depths of lesbian passion
As you might have gathered from my bio page (unless, of course, you're one of those 'visual explorers' who prefer images over words 😉), my days are dedicated to navigating the intricate world of numbers and business strategies as an accountant. However, as the sun dips below the horizon, I undergo a transformation into the mischievous Chief Pleasure Officer. Here, I orchestrate a symphony of indulgence and leisure, a stark departure from the daytime rigors of strategy and calculation. In this lovely adventurous dual life, I gracefully balance the ledgers of business during the day and the allure of pleasure at night, where numbers and desires intertwine in an unconventional harmony. But what if the boundaries between my day and night endeavors aren't as distinct as they seem? Impossible, you might think. Yet, make no mistake – while Accountancy may carry a dull reputation for some, if only you knew the delightful secrets it holds…
This blog takes a different turn from the stories of meeting affluent gentlemen in my dual role as 'Accountant by Day and Chief Pleasure Officer by Night.' So, gentlemen, feel free to click over to the next blog, as this one is dedicated to exploring delightful girl-on-girl lesbian pleasure, exclusively for us girls.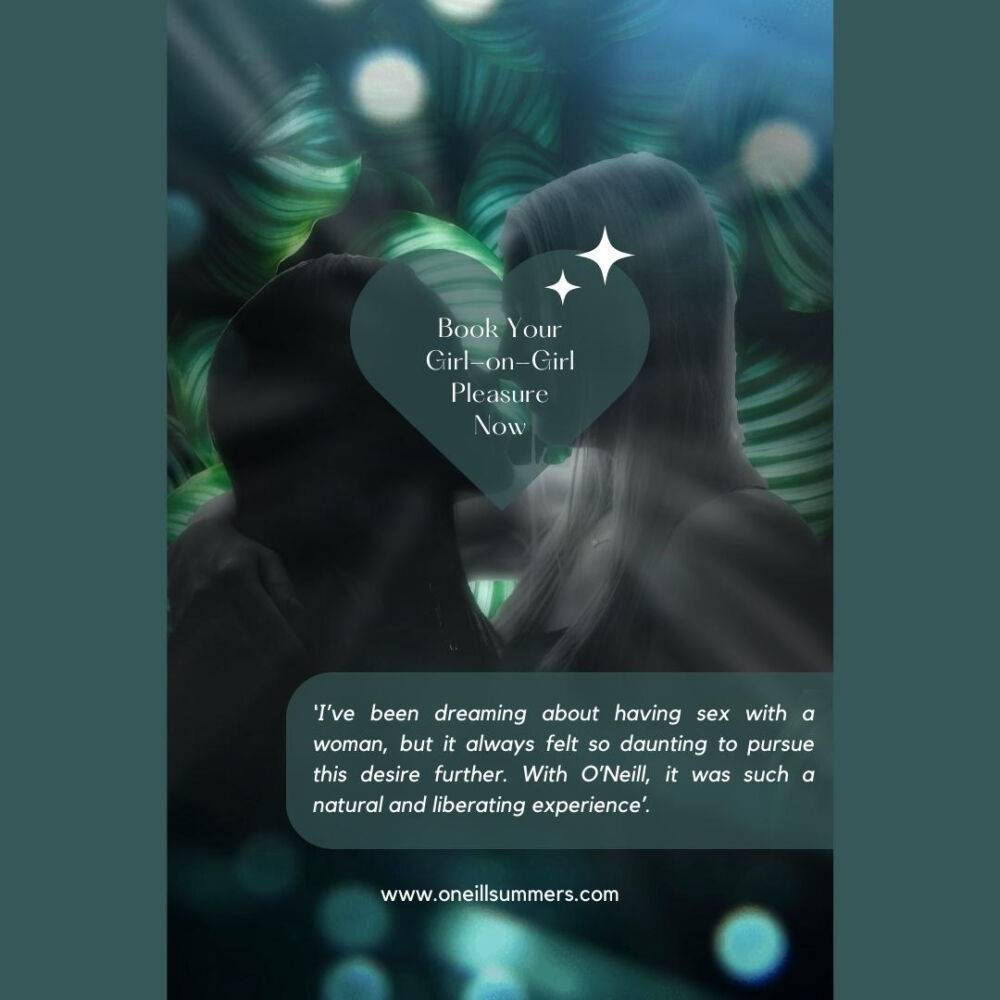 Young women working at the top four accountancy firms exude professionalism and sophistication in their attire. They often don tailored business attire that includes well-fitted blazers, crisp dress shirts, and tailored trousers or skirts. These outfits are typically in classic, neutral colors like black, navy, or charcoal gray, projecting a polished and timeless look. Accessories are chosen thoughtfully, with tasteful jewelry, such as pearl earrings or a delicate necklace, adding a touch of elegance. Footwear usually consists of closed-toe heels or stylish flats that prioritize comfort during long working hours.
I love charming well-dressed men with crisp white dress shirts that I unbutton with my red nail-polished fingers in my mind during meetings. But I must confess, I see some lovely ladies with an irresistible allure showing lovely curves in their blouse or a beautiful arching ass in a tight alluring skirt. I won't unnecessarily stretch the storyline out too long. Indeed, sometimes things heated up between us girls and sparks were flying when we discovered our mutual interest. In one case I know that the lady was involved in a relationship with a man which made it lustfully new, daring and stimulating … a cocktail for over-the-top satisfying sex.
Since I entered the lovely adventurous world of offering elite escort services and upscale companionship, I discovered that quite a few women have an innate desire to want to play just among us girls .. ladies who are self-declared lesbian, bi-sexual or bi-curious. Sitting somewhere between the bi-sexual or bi-curious myself, I find that incredibly sexy.
I have met with lesbian women who may be in a temporary relationship void. I have met with women who are in a serious relationship with a male partner who approach me to cater to their secret bi-sexual desires. One woman even brought her partner along who stayed out of the action, although he got his lust satisfied by two lovely ladies at the end, just for being such a good boy! A really special group of women are those who aren't so sure about things themselves. Ladies who experience lesbian desires but have felt too insecure about these feelings thus far. Or girls who may feel conflicting desires by being attracted to women and men and don't know what to do with those desires.
Here is the delightful reality … when I'm with a woman who wants to discover and explore her lesbian intimate side, they almost always find it such a liberating experience. It starts with the safe space we have together for open conversation to understand without judgement and restrain. Engaging in a delightful, unrestricted, and trusted conversation, comfortably sitting closely together on my sofa overlooking the city skyline are some of the loveliest moments in my field of work. Not only is it nice to get acquainted that way and to help someone express her desires and feelings, I find it incredibly sexy to add some soft touching and gently direct the conversation to some incredible girl-on-girl action.
My incall apartment proves to be the perfect place for lovely lesbian sex encounters. First, within the comforting ambiance of my spa/massage room, complete with a height-adjustable heated massage table, I bring the refined skills learned at a 5-star Austrian hotel spa to deliver a range of massages, seamlessly transitioning from invigorating to calming; here, you can unwind, allowing the gentle strokes to dissolve the remnants of stress or unease as you lie on the soothing warmth of the massage table, starting to feel a special glow emerging inside. Unlike the rush outside, time is our friend here as we take it slow. While you are on your back, I will ask you to move down on the massage table with your delightful buttocks almost near the edge. With your legs spread open and placed comfortably on patted leg supports you give me full access to your lovely erogenous play zone for some out of this world cunnilingus. I will stop the description here because I can't put to words how out of this world aroused you and I both will be when you undergo some of the most mind-blowing vaginal and clitoral stimulation you will ever experience. After all, our best orgasms come from pussy stimulation, not penetration. And who knows better than us girls on how to apply some amazing tongue- and toy action on our clits pussies to take you over the edge like never before?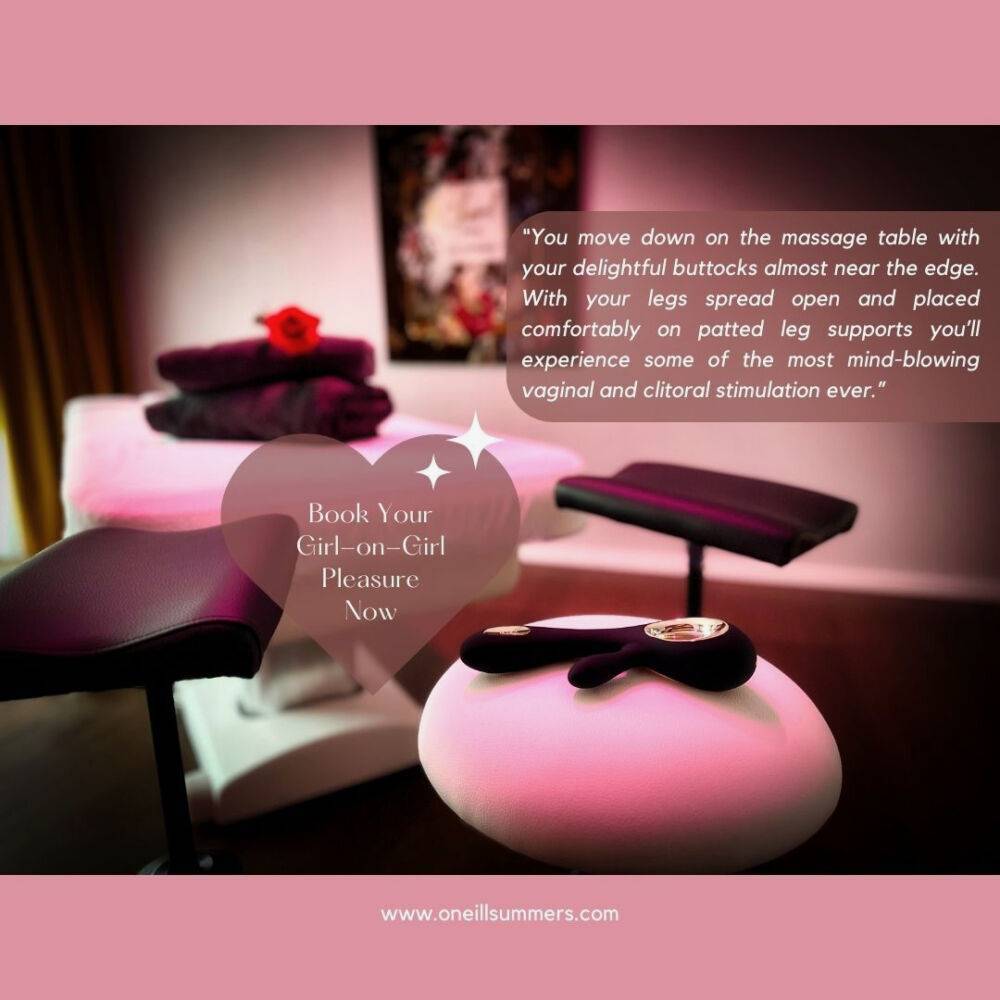 When you thought it couldn't get hotter, we make our way to my Tantra sex sofa, designed for enhanced lovemaking. Its special contours, reminiscent of a female body, place our bodies close together in just the right places for exquisite vulva-to-vulva sex, putting either one of us in the 'driver seat'.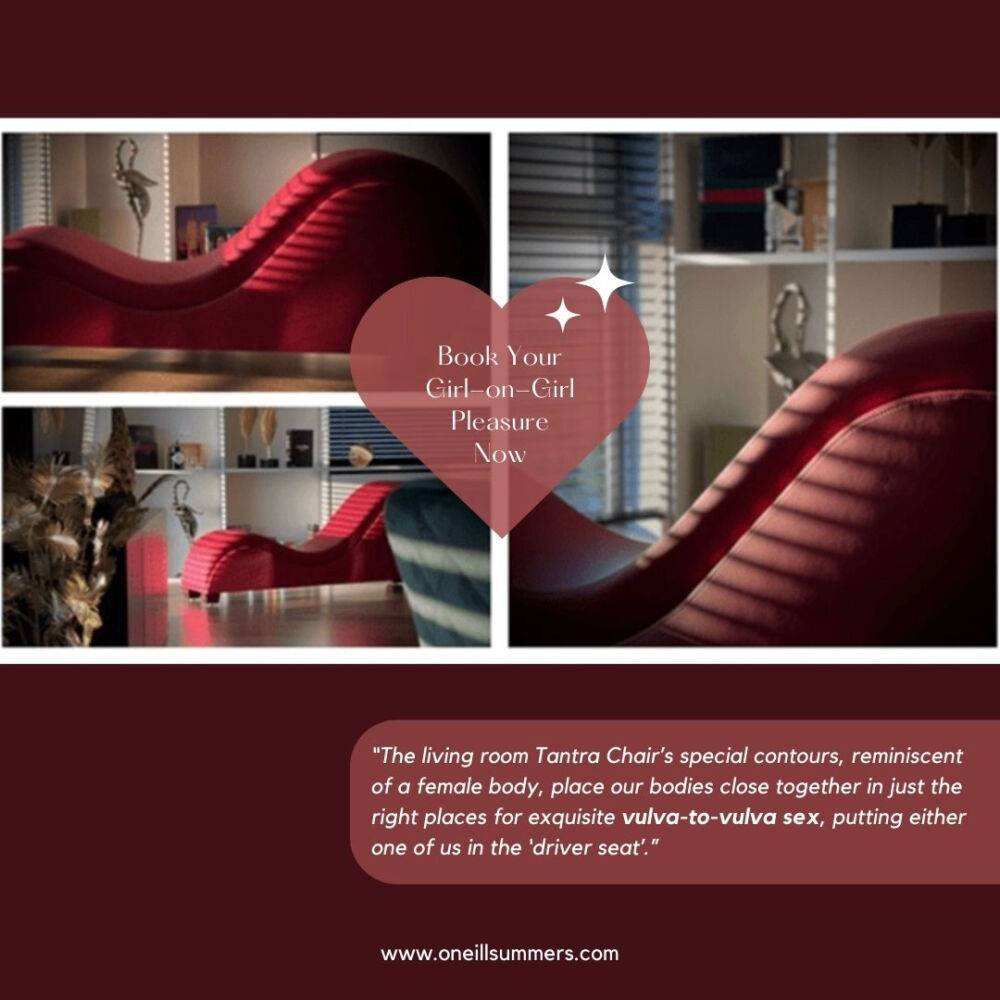 My king-size bed offers the softest and silkiest platform for some more steamy action rolling around together. This is where one lovely lady introduced me to my first-ever strap-on experience which made me realise that satisfying penetration isn't just a dick's power. My silk-sheeted bed is also a lovely place for our cooldown cuddling and conversation.
Here is what I hear from a few of my first timers:
'It was such a natural and liberating experience'.
'I was nervous at first, but it felt so right'.
'I can't believe I just did this for the first time. It's hot and I felt like coming home'
Make no mistake, I love sex with a man. But sex between two women is a valid and beautiful addition for me. The softness of two female bodies against one another and exploring how fulfilling sex can be without a penis in sight can be intensely pleasurable as well.
'I've been dreaming about having sex with a woman, but it always felt so daunting to pursue this desire further. With O'Neill, I was so comfortable right away and it gave me immediate confidence that indeed I wanted to take it further'.
So, if you've been curious about what it's like to get down with another lady, want to know what to expect when you finally take the plunge in the big wide world of girl action or if you're in a lesbian relationship void, check out my booking page to set up some awesome time for the two of us. I hope to see you soon!
About the author
O'Neill Summers holds a business degree and maintains a flourishing professional accounting career while setting aside a select amount of time to offer exclusive high-class independent escort services for distinguished gentlemen in Amsterdam, other parts of The Netherlands as well as Fly Me To You (FMTY) arrangements globally. She holds recognised fitness and health coaching certificates and has first-hand (no pun intended) experiences working as a massage therapist at a premium spa & fitness facility in a 5-star hotel in Austria. Her premium incall apartment may well be one of the most exclusive locations for unforgettable GFE dates featuring a modern luxury interior, panoramic high-rise sunset views over the city skyline, a 'therapy' room with height-adjustable heated massage table and last but not least … a Tantra Chair / Kama Sutra Sofa for enhanced love making.