Sexy City Blog _ The Hague / Den Haag
Is there another city that has an English translation of its name? The Dutch capital city of Den Haag is internationally known as The Hague. The city is known as a government town. The Hague is the seat of the Netherlands government, home to the Royal Family and hosts the headquarters of several major international organizations, including the International Court of Justice and Europol, the European Union's law enforcement agency. Doesn't sound like much of a sexy party town, does it?
But make no mistake, you and I will have a blast in the city or along its North Sea beach coast suburb called Scheveningen with its bars and beach clubs. I'll be the beautiful woman on your arm that will have heads turn while I steer you away from the numerous government ministries and embassies.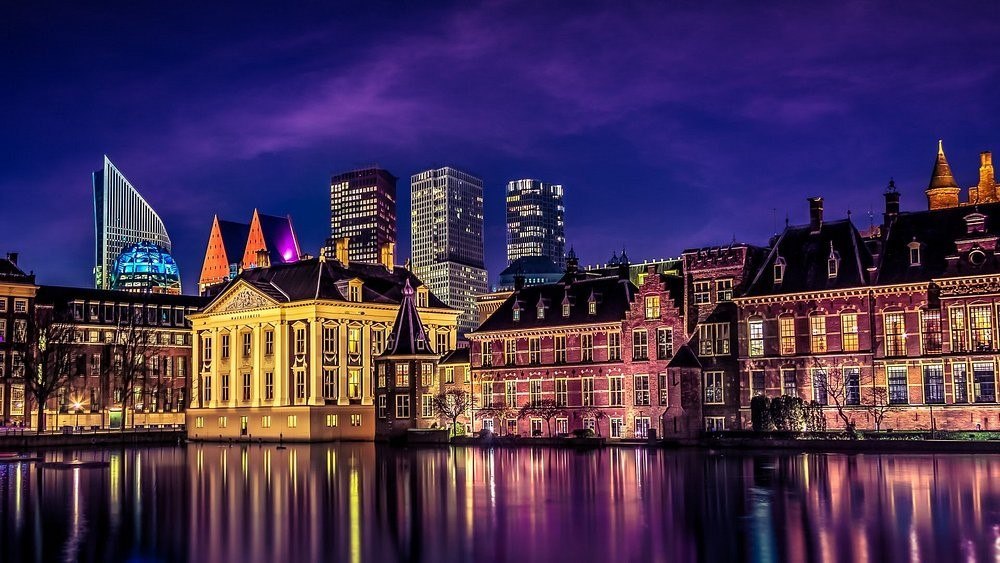 Truth be told, I'm more a 'museum scanner' as opposed to a 'museum lover'. I love specific pieces of art but I'm not typically the one to put on the guided tour headphones. You and I have more up our sleeves anyway, right? But something not to miss together while you're in The Hague is the Mauritshuis, a monumental yet elegant residence built in classical style in 1641, which serves as one of The Hague's most important museums. We'll check out Johannes Vermeer's Girl with a Pearl Earring (https://en.wikipedia.org/wiki/Girl_with_a_Pearl_Earring) and perhaps you'd want to stop at some of Rembrandt's and Jacob van Ruisdael's work as well.


I also love the impressive collection M.C. Escher, one of the world's most famous graphic artists, housed in the former Winter Palace of the Queen Mother Emma. Known as Escher in the Palace (Escher in Het Paleis), highlights include around 150 original prints and lithographs showcasing his most famous works, renowned for their mind-bending twists on perspective and perception. https://mcescher.com
We'll then swiftly gaze at the magnificent Panorama Mesdag, a gigantic painting measuring 120 meters in length and 14 meters in height that was painted in the 19th century by HW Mesdag and his wife, Sientje Mesdag-Van Houten. Designed to create the illusion of 3D and a 360-degree vista, this spectacular circular painting — the largest in the world — is indirectly lit from above, and thanks to its large sand dune with several real objects, creates the illusion that you're standing in the middle of this beautiful landscape. https://www.panorama-mesdag.nl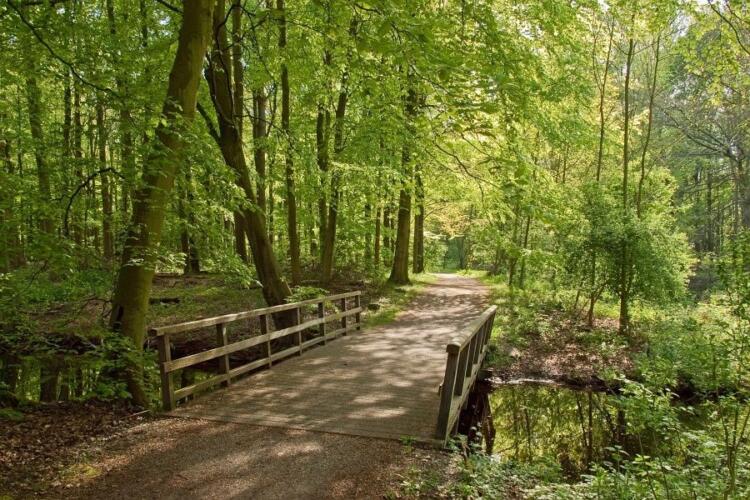 Time to be outside and take a romantic stroll at the century old Haagse Bos (Forest of The Hague), one of the Netherlands' oldest forests. It's a green oasis in a hectic city that connects The Hague's old city center with neighboring Wassenaar, home to some of the Netherlands' richest residential neighborhoods as well as the country's most expensive street, the Groot Haesebroekseweg.
From the busy city live, world famous art, a stroll through a century old forest we leap onward to the seaside; how many cities can offer that in such proximity?
We'll see the sunset at Scheveningen Beach in one of the many beach pavilions for a romantic cocktail that will take the evening in our favor.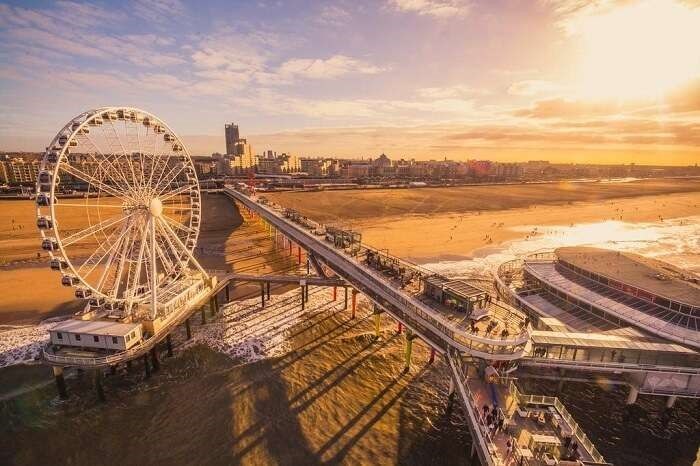 Back to town, will we go to one my favorite restaurants or perhaps you selected one of your own? Have a look have a look at my favorites:
Waterproef (https://restaurantwaterproef.nl)
Calla's (https://www.restaurantcallas.nl)
Millers (http://www.millersdenhaag.nl)
Zeta (https://cafezeta.nl)
The arousal between us will be undeniable and unstoppable after visiting the Grote Markt (Grand Market) which is the most vibrant place in town that comes to life with festivals, live bands and dj's and dancing.
You will have undressed me with your eyes so many times during our day together and the warm and romantic vibes of the evening will just be too much for us to hang around other people much longer. What hotel will give us the private retreat for an unforgettable night that is as heavenly as we can possibly imagine? Will you experience my excessive devotion to your most intense sensual pleasure at the Hilton or Hotel Des Indes? Or perhaps you prefer hearing the seashore in the background at the Grand Hotel Amrath Kurhaus Scheveningen or the Grand Hotel Huis ter Duin in neighboring Noordwijk while we're floating away in our blissful delight?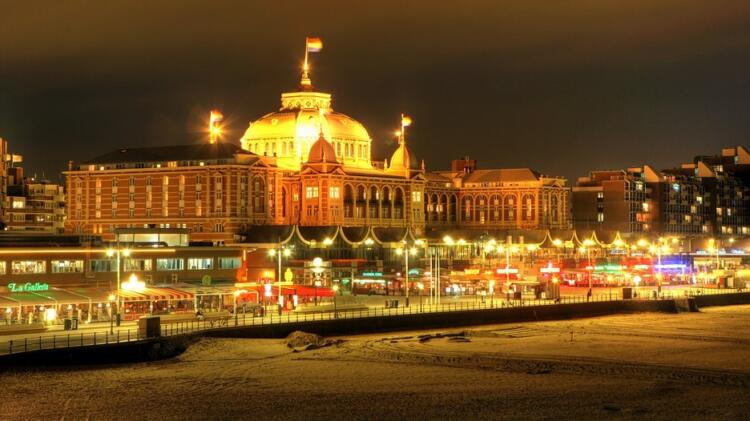 Amrath Kurhaus (https://www.amrathkurhaus.com/en/)
Huis Ter Duin (https://www.huisterduin.com)
Hilton Hotel (https://www.hilton.com/en/hotels/amshhhi-hilton-the-hague/)
Hotel Des Indes (https://www.hoteldesindesthehague.com)
It would be lovely to meet you in Amsterdam, Rotterdam, Utrecht, Eindhoven or any other city in The Netherlands. I will travel to London, Paris, Brussels, Antwerp, Düsseldorf or wherever you fly or train me to you. But I hope you will add The Hague to your bucket list now that you have found your ultimate companion in town.
Your own warm sultry summer breeze of sensual delight
O'Neill Summers
About the author
O'Neill Summers holds a business degree and maintains a flourishing professional accounting career while setting aside a select amount of time to offer exclusive high-class independent escort services for distinguished gentlemen in Amsterdam, other parts of The Netherlands as well as Fly Me To You (FMTY) arrangements globally. She holds recognised fitness and health coaching certificates and has first-hand (no pun intended) experiences working as a massage therapist at a premium spa & fitness facility in a 5-star hotel in Austria. Her premium incall apartment may well be one of the most exclusive locations for unforgettable GFE dates featuring a modern luxury interior, panoramic high-rise sunset views over the city skyline, a 'therapy' room with height-adjustable heated massage table and last but not least … a Tantra Chair / Kama Sutra Sofa for enhanced love making.