When you first read about a midnight charge, I would understand that you think I might be overdoing it with charges. In fact, it might turn you off and have you look for someone else. Please don't! Let me explain.
For many mainstream escorts, being a 'Lady of the Night' is a close description of what they do. In fact, they may go from one booking to the next well into the early hours. Elite companions like me typically maintain a successful professional career and only set aside a limited amount of time for exclusive bookings with men like you. Being out and about in the middle of the night is not conducive to this lifestyle; it simply doesn't work.
That is why you see in the elite companion segment midnight charges that for some of these ladies already go into effect at 11pm or even as early as 10pm. I have set mine at midnight, meaning that bookings until midnight are unaffected.
Before I get into this further, I want to make it clear that I love our hot encounters that go well into the night. Baby! It isn't that at all. I wouldn't be doing this if I didn't! But let me bring you in on what it looks like when I leave your room and you turn off the light totally de-stressed and satisfied from our pure pleasure escapade.
I will be exiting the hotel through an empty hotel lobby which has me uncomfortably exposed with the late-night reception staff. I proceed onto the deserted streets of a city asleep and quickly make my way to the parking to find the relative safety of my car. After the intensely satisfactory time with you, I will need to drive home for typically an hour while fatigue takes over. Once at home, I will be spending time removing my make-up, take a shower and put away my things and generally make it to bed 2-3 hours after our lovely encounter ended. My early morning alarm to get to work cuts my sleep way too short.
In short, the midnight charge is to compensate me from these discomforts, dangers, risks and for the hours I take off from work and make these wonderful nightly adventures possible.
For some men, it is a reason to schedule our appointment a little earlier allowing me to make my way home at or before midnight, which is nice. And if that is not desirable or possible for you, with the midnight charge it works all right for me as well. In both cases, we have a win-win situation which is the basis for a lovely relationship anyway, isn't it?
For appointments outside of the Netherlands, the midnight charge is higher. In most cases you'd typically prefer an overnight booking but in the case our meeting must in fact end after midnight it will be difficult to make my way home. It will likely not be possible to take a flight in the middle of the night, nor is it safe for me to drive a long distance after a full day and such an intensely wonderful time together. The international midnight charge compensates me for hotel- and breakfast charges as well as the hours I will need to take off from work that next day.
Once again, a not so sexy topic to cover, but by reading it I hope you see that mutually beneficial circumstances make it possible for me to do this alongside of my professional career and be exclusively available to astute gentlemen like yourself.
Will I see you soon?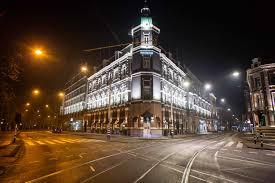 About the author
O'Neill Summers holds a business degree and maintains a flourishing professional accounting career while setting aside a select amount of time to offer exclusive high-class independent escort services for distinguished gentlemen in Amsterdam, other parts of The Netherlands as well as Fly Me To You (FMTY) arrangements globally. She holds recognised fitness and health coaching certificates and has first-hand (no pun intended) experiences working as a massage therapist at a premium spa & fitness facility in a 5-star hotel in Austria. Her premium incall apartment may well be one of the most exclusive locations for unforgettable GFE dates featuring a modern luxury interior, panoramic high-rise sunset views over the city skyline, a 'therapy' room with height-adjustable heated massage table and last but not least … a Tantra Chair / Kama Sutra Sofa for enhanced love making.